How To Get Started As A Creative Content Writer?
---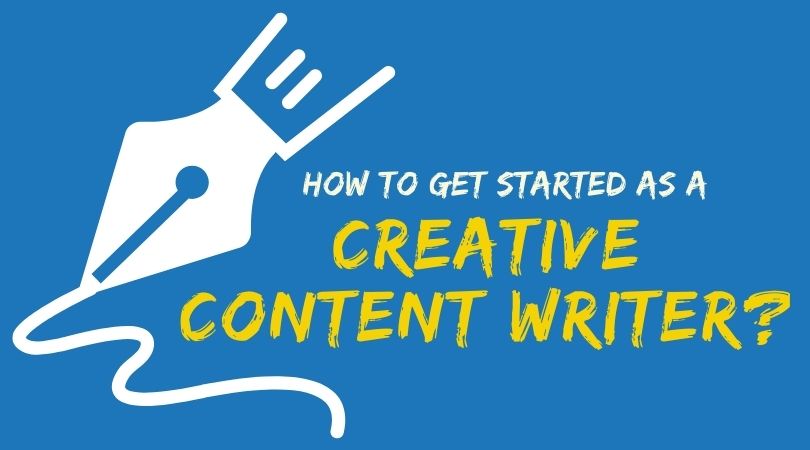 When you are here, reading our article; we must assume that you unquestionably want to pursue your profession in content writing. Well, we must say it is the most flourishing industry in 2021. For anything written online, one must require a content writer to represent the thoughts in its creative writing. Content writer and article writer are two different aspects; instead, article writing service is a part of content writing service.
Be its website content, product description, blog posts, social media content, or article writing; hiring a content writer is the brilliant choice. When you think of becoming a content writer, you must be creative and technical at the same time to target the audience with the relevant keywords and engage them further in it.
We being the top content writing company have come across different persons who have initially opted for free online text spinner or article rewriter tool to frame their web content, but all succumbed in vain. Though search engine works on Artificial intelligence, they are smart enough to distinguish unique content from spinned ones and penalise them accordingly.
So when you are opting for content creation, never use an article spinner to frame your content. Now when you have understood the pros and cons of content writing service, let us discuss the tips to get started as a creative content writer that boosts your career.
Initially start with the topics you like When you think of content writing, you can choose various content ideas such as blog writing, web content writing, SEO content writing, and a lot more. Also, you can choose a different business niche to deliver quality articles on. Starting with the topics you like will help you to share detailed and engaging information because it is something interesting as per you.
Come up with compelling and relevant ideas Irrespective of whether you are writing content for yourself or your client, you need to stand out, or else you will be lost in the crowd. There are millions of blogs being published everyday which makes your chance to rank on SERPs in decimals. You need to have a robust keyword strategy that will differentiate you from the rest and help you improve your rankings.
Research accurately You need to do thorough research on the topic that you chose for writing the content. You need to search for the trending ideas, keywords, and comprehensive information. Then comes the turn to frame the content in a unique style with a different tone and more information. Finally, before framing the content, you should check on the credibility of the research you have done. You must publish accurate data to your readers for a better and salutary relationship.
Draft better outlines Drafting an outline is the major part of the content. A precise outline can significantly reduce the writing time. So you need to draft the outline that can target the appropriate audience and engage them. With a better outline, you can keep your words completely intact in your topic, and you will not lose the tone in a halfway of the post.
Write without any distraction When you are drafting your content, you should focus only on writing. We suggest you to sequentially draft your first draft without any editing. While drafting, you need to ignore everything that keeps distracting you.
Edit meticulously After framing the first draft, edit your content without mercy, correct the spelling mistakes, check for grammatical mistakes, correct the voice tone, and reduce and add the paragraphs as required. Successful content writers spend only 25 percent of their time writing and the rest 75 percent on editing and proofreading.
Post publicly Whenever you post your content, you need to make your content public. Whether on social media or a website, you need to check your privacy, if your content is not visible, your content is of no worth as no one reads the same.
Do not overexert yourself Taking up pressure is good as it helps you keep focused, but extra stress is not good as it deteriorates the quality of the content that impacts adversely on your career.
Become a better reader Before writing, you need to become a conventional reader and understand the market trends to publish useful content that matches your target audience.
DotCreative is the best content writing agency who focuses on creating unique, engaging, and SEO-friendly content. We do not believe in sentence rewriting instead frame the content from our professional team of writers.
In the end, everyone knows content is the king, and one cannot avoid growing his online business. Being one of the top marketing agencies, we work to grow your business online. For any further queries, you can email us on [email protected] or call us on 7980358244.