What we offer
Top SEO Expert in Kolkata Delivers ROI-Oriented Business Leads
SEO is an extensive field that plays a vital role in enhancing your website's visibility. As the best SEO company in Kolkata, our proactive approach ensures your website reaches the highest rankings on search engines for profitable and targeted keywords. We identify these high-impact keywords to propel your business toward new levels of success. Our ROI-focused strategies and exceptional SEO services in Kolkata are designed to foster your business growth.
Our SEO service provider in Kolkata conducts a comprehensive analysis of your business to select the most relevant and outcome-driven keywords. DotCreative calculates and determines the optimal keyword density, ensuring you receive the highest ROI-driven results.
Technical SEO is essential for achieving high website rankings. At DotCreative, the leading SEO agency in Kolkata, we pay close attention to appropriate page titles, Meta tags, and descriptions to maximize lead generation for your website. Trust us to help your business acquire more leads online.
At DotCreative, we understand that link building is crucial, but it's even more important to have relevant and effective links to enhance your SEO performance. When looking for SEO services, trust us to manage your backlink strategy, driving increased traffic to your website.
PPC, or Pay Per Click, is a service where Google Ads charges you for each click your ad receives. As an SEO expert in Kolkata, DotCreative creates the optimal PPC campaign based on your budget. We enable you to maximize the return from Google's paid advertising, driving instant traffic to your website.
Gaining dominance in a specific region becomes easy with a great Local SEO strategy, readily available through DotCreative. If your goal is to attract local, targeted traffic, our expert SEO services in Kolkata provide the best solution to reach your audience. Trust our professional approach to help your business in the local market.
Conducting keyword analysis and choosing the right keywords for your business can be challenging. As a leading SEO agency in Kolkata, we thoroughly analyze your business, identify your goals, and select the most relevant keywords to help you achieve a strong ROI. Trust our expertise to drive your online success.
SEO Price Range
Our SEO Services pricing in Kolkata
We have different price ranges for our SEO services depending on the business size and the type of SEO offered. With a dedicated team of SEO professionals, we guarantee to offer you the best packages in town, which will boost your website's traffic and conversion rates. Our SEO services price range in Kolkata varies in the following types.

Local Business
10,000 INR / One Time

Small Business
15,000 INR / Monthly

Midsize Business
25,000 INR / Monthly

Ecommerce Business
40,000 INR / Monthly
About SEO
Get Visible Results with DotCreative's SEO Services in Kolkata
As the top SEO consultant in Kolkata, we offer affordable SEO services that significantly enhance your online business presence. Our goal is to help you achieve higher rankings on Google, and for that, you need the best SEO company to manage your search engine rankings.
Search engine optimization is a service that improves your website's rankings on various search engines such as Google, Yahoo, and others. In today's competitive landscape, driving substantial and relevant traffic to your website is essential.
SEO is a platform that delivers quality and quantity in terms of website traffic. Google, which attracts 95% of traffic, is the most popular search engine for practicing SEO optimization. However, we cater to all search engines, as any one of them could contribute to your business growth and increase your ROI.
With the rise of digitalization, search engine optimization has become a crucial aspect of online businesses, helping your website rank on Google's first page and generate traffic. Previously, SEO focused mainly on keyword density, but now it involves a comprehensive approach. Following the proper hierarchy to rank on Google's first page is necessary. Therefore, SEO is vital for the growth of any online business, be it a small firm's website or a multinational corporation's site. Trust our SEO company in Kolkata, as our team of SEO experts is dedicated to delivering outstanding results.
Why should you invest
In SEO services?
Here are some compelling statistics highlighting the importance of investing in SEO services. Approximately 75% of users never scroll beyond the first page of search results, indicating a significant portion of website traffic and potential customers you could miss out on. Hence, securing a position on Google's first page is crucial.
Enhanced Brand Awareness: The right SEO services from a top SEO company in Kolkata will increase your brand exposure.
Strengthened Domain Authority: SEO services that include high-quality backlinks help boost your domain authority.
Targeted Traffic: Implementing the correct SEO strategy by an SEO expert in Kolkata attracts quality traffic to your website.
Increased Conversion: High rankings ensure you reach potential customers, resulting in higher conversion rates.
Trust our expert SEO services in Kolkata to help your business thrive online.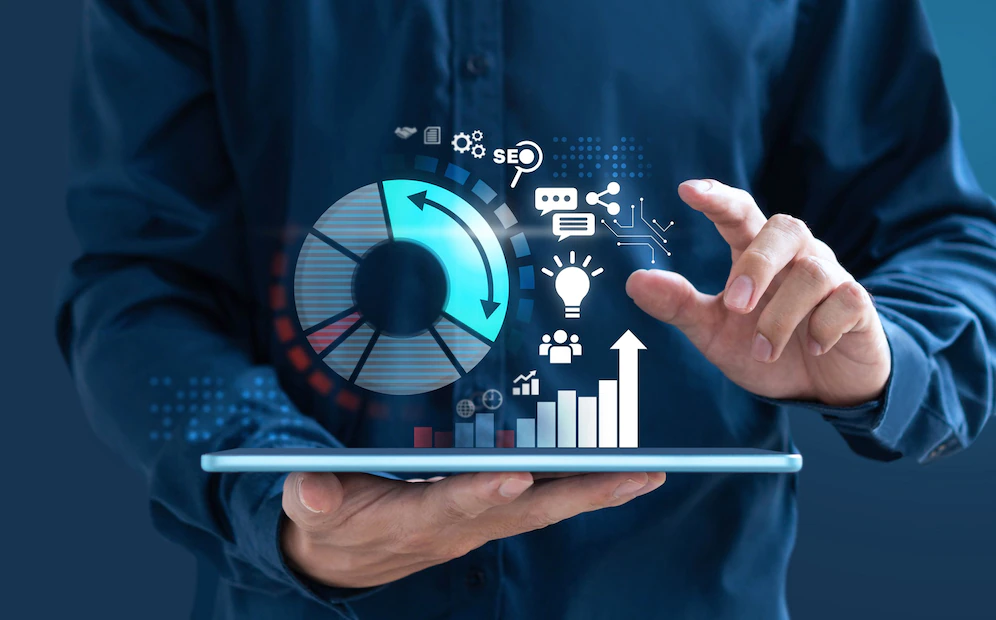 Benefits of seo
How Can SEO Services in Kolkata Benefit Your Business?
DotCreative, a leading SEO company in Kolkata, delivers the ideal ROI-driven SEO strategy that helps your website achieve higher rankings on Google through Organic Search. As one of the top SEO companies in Kolkata, we employ techniques such as On-page SEO, Off-page SEO, Link Building, PPC, and Map Search Optimization to enhance user experience with your brand and website. Trust our expertise to drive your online success.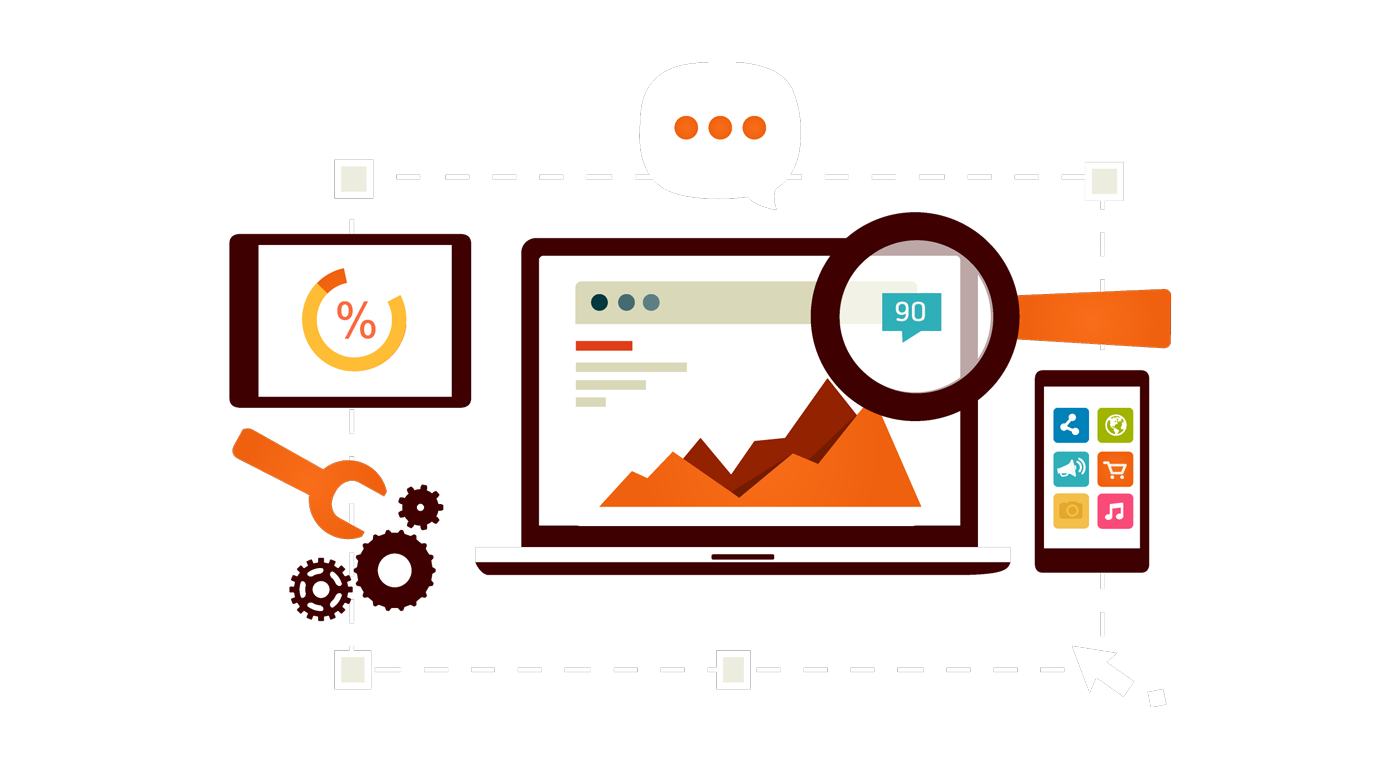 SEO not only boosts a website's searchability and visibility, but it also offers additional benefits. Here are a few reasons why we, as an SEO service provider in Kolkata, can elevate your business to new heights.
Search engine optimization is a complex process that requires an SEO service provider in Kolkata to help grow your business. This process involves numerous technical aspects to meet Google's requirements and achieve higher rankings on its platform.