Why Blogging Is Important For Business ?
---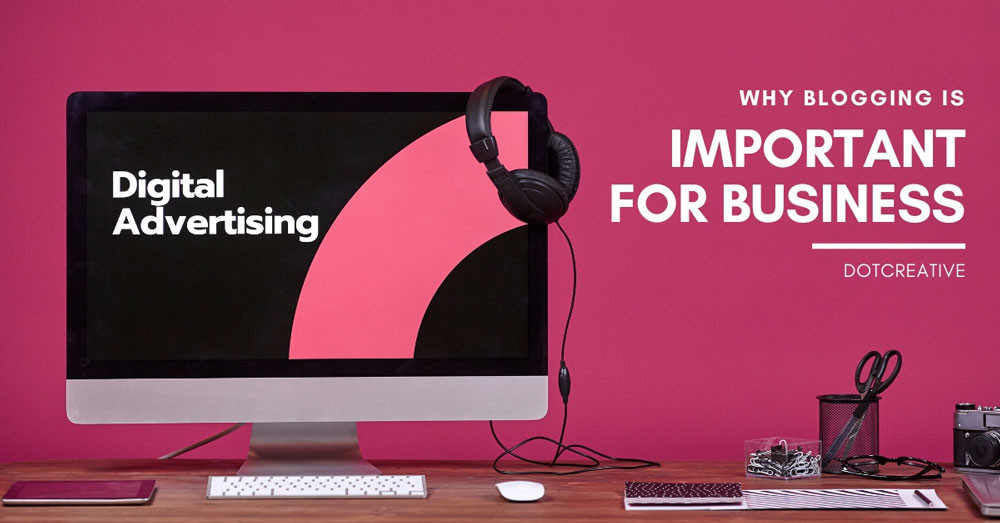 Blogging is a very important instrument for marketing any business now. Not only can blogging build a business, but it can also become a business enterprise.
To know the importance of blogging we should first learn
What is blogging?
Blogging is Essentially writing articles about a certain the subject of interest-based on the topic or market of this website where the blog resides.
A blog is an online diary of maintaining journals and articles combined with related images to get the interest of the readers and attract more interested readers.
Tips To Get The Best Domain Name For Your Website
But it is a lot more and you will find many reasons to keep blogging.
1. To tell your brand's story
Blogging is a straightforward way to tell the story of your success, by sharing data with the people who enjoy reading about how you got started and why.
2. To Establish Experience
If you want people to understand that you're an expert in your niche, blogging frequently about the subject is an excellent way to achieve that. If you can blog three to four times a week about a niche, you are obviously a specialist.
3. To Attract New Clients
Blogging about what You do, why you do it, and how you do it will go way in generating new opportunities for getting more clients. Even in the event that you feel like you're giving away all of the information free on your blog, those needing the job done will still hire you.
4. To Increase Your SEO
Search engine optimization involves several elements, but one is on-page keywords which help search engines to find your blog in order to send people to it who uses those words to locate information. The words used in your blog is ultimately what brings readers to your website, so you need to carefully research on the keywords to be used to attract traffic to you website.
5. To Find Your business's voice
As you discuss fresh Products, services, or other issues within your specialty, you're also developing a voice for your business that will carry it on to new clients. If you are excited about a product, your audience will be too. If you are serious about it, your audience will be too.
6. To Socialize with Your Audience
Many people don't Think of a site as social websites, but it really is. When you start up comments to your site, it offers you an opportunity to interact with your audience based on the topic you need to talk about. Use the opportunity to get feedback and even for new product ideas.
7. To Utilize Resources Wisely
Most companies have limited advertising and marketing budgets, and marketing uses that budget quite sensibly on account of the quantity of return you can expect on your investment. Blogging is your long game, along with the blogs you post today will still be working for you a year from now in the event that you intend appropriately.
8. To Educate Your Audience
Blogs are an excellent way to educate your viewers about issues and issues that influence them. Plus, It is a very simple means to get out news regarding solutions that you wish to offer them.
From the above details, we get to understand the importance of blogging on a website. We should keep in mind that we can allow guest blogging too, which can lead to a healthy amount of organic traffic. From the blog Great Content provides better SEO, you can learn the importance of SEO for a website. DotCreative focuses on blogging with great SEO for better ranking.