What Is Facebook Pixel, And How To Use It?
---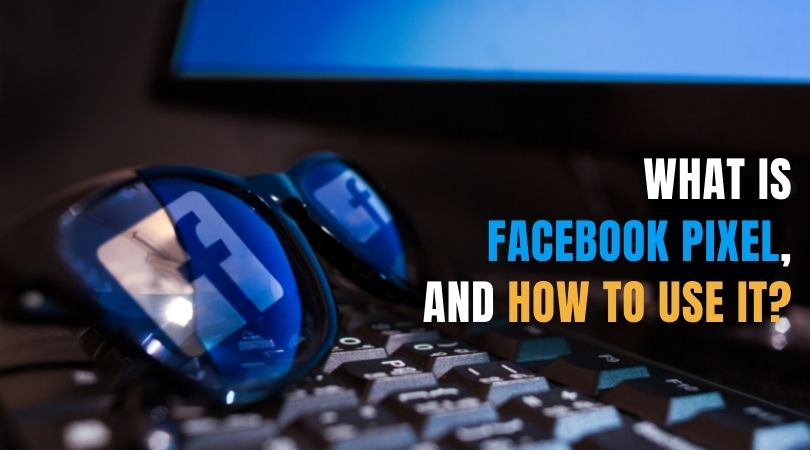 If you're running Facebook ads, there's one essential tool you should use instantly to get the maximum out of your social ad budget, i.e., the Facebook pixel.
When anyone scrolls your website and takes action, the Facebook pixel works and records this activity. This way, you'll know when a customer acted after viewing your Facebook ad. You'll furthermore be able to target this customer repeatedly by applying Custom Audience. When more and more conversions occur on your website, Facebook gets better at presenting your ads to persons who are more inclined to take specific actions. This process is called conversion optimization.
What is a Facebook pixel?
A Facebook pixel is an analytical tool that comprises a code that you can set on your website. The pixel works to trace website visitors. This information enables you to retarget those users with Facebook ads in the coming future, as well as recognize what they're doing on your website when they return. This permits you to get more insights about your audience, send relevant messaging to users who already know your business, and track the efficiency of your paid social marketing efforts.
How to create and install a Facebook pixel?
Here we have described the steps you should follow to add pixel code to the website manually. But before you begin:
You need a website for your company.
You must be able to change your website's code.
Create a Facebook pixel
Go to Events Manager.
Click Connect data sources and select web.
Select Facebook pixel and click Connect.
Add your pixel name.
Enter your website URL to check for simple setup possibilities.
Click Continue.
How does the Facebook pixel work?
The Facebook pixel operates by installing and triggering cookies to track visitors as they associate with your company on and off Facebook and Instagram.
For instance, I recently spotted a very cute bathmat in Instagram Stories. (At the time, I was thinking about decorating my apartment, not the Facebook pixel, so I didn't get screencap – you'll just have to trust me on this.)
I swiped up to check out the bathmat and also transferred it to my shopping cart. Then I got diverted by thinking about breakfast and put down my phone.
The next time when I opened Facebook, I have seen ads related to bathmat. This is what Facebook Pixel does. You can get it done for your online business as well.
It's a convenient way for marketers to suggest shoppers, to come back and purchase all those products they left in various shopping carts across the web.
Remarketing is not the only role of the Facebook pixel. It's also essential for tracking, analysis, and overall ad optimization.
The pixel traces different actions people exert on your website, like making a purchase or adding something to their shopping cart. Facebook calls these activities "events."
How Do You Target People With the Facebook Pixel?
If we describe it technically, the code doesn't really do any targeting. Instead, it is the basis for targeting. It's on you to explain to Facebook how to target.
Inside your Facebook Business Manager, you can generate "Custom Audiences" with rules varying from basic to super complex. For example, let's say you market fashion accessories, including sunglasses. The Facebook Pixel will recognize all the Facebook users who scanned your sunglasses and when they performed it. So you could have a Custom Audience of characters who visited "sunglasses" pages on your website, say, in the last 30 days.
Conclusion
With Facebook advertising, you have numerous opportunities to retain and convert visitors even after you've given them a front-end offer. The sort of data granted by the Facebook Pixel supports you retarget your ads to potential customers in the future. The analytics tool gives great insights into your audience, presents ads to audiences who've shown interest in your business, and improves the overall performance of your ad campaigns. Seriously, you should do a favour to your business and tap into that pixel!
Suppose you are unable to do this by yourself. In that case, you can hire DotCreative, the best Social media marketing company in Kolkata that can look after your social media marketing strategy, including Facebook Pixel. You can contact us on 7980358244 or email us at [email protected].