Tips To Optimize Facebook Ad Campaigns !
---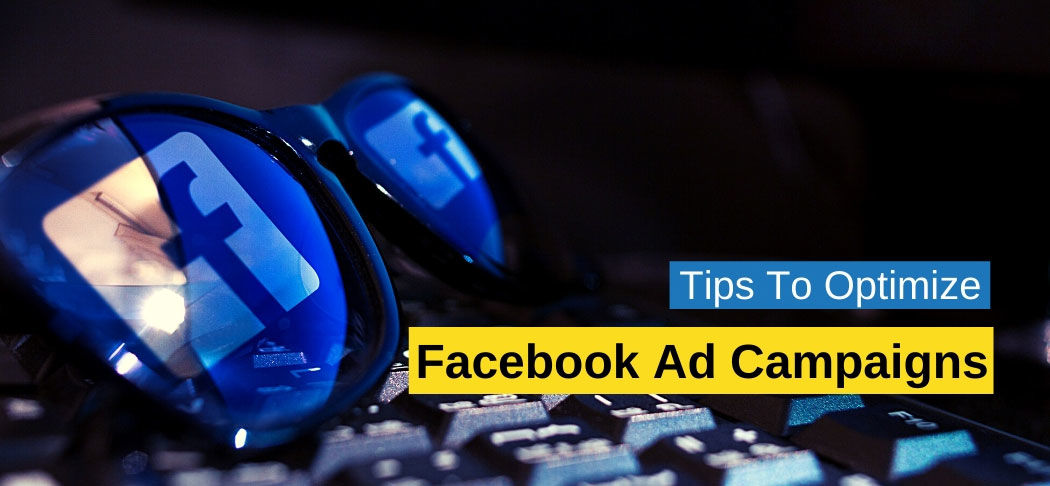 You probably know by now that marketing your company on Facebook is no more a pocket-friendly option, regardless of which demographic you're marketing to. Facebook advertising can be expensive. Even if you do it well and your campaigns are placing you positive, Facebook campaigns cost money, and they can quickly empty your ad budget.
7 ways to use Instagram video for business
As it turns out, excellent Facebook ad optimization does not just allow you to get more clicks and conversions. Still, it helps you to get the most out of the money spend on Ad also. If you're just getting started with Facebook advertising, make sure to have a look at the Facebook ad recommendations to find a comprehension of the different kinds of Facebook advertisements and how to use them effectively.
top 4 advantages of using social media sites 2020
As soon as you understand the basics under the belt, it is the opportunity to dive into the more innovative ways to improve the Facebook ads.
To get the most out of your social networking advertising investment, you should learn various techniques used in Facebook optimization. To learn in-depth, please go through our blog 'Advantages of Facebook marketing'.
This will give you more details about why you should start your Facebook business campaigns. There are numerous ways available to maximize your Facebook advertisements to get more clicks and more conversions. Here are a few of the best performing Facebook advertising optimization approaches. By implementing these at the right time, you'll have the ability to create hyper-targeted advertising campaigns with more robust functionality.
Keep mobile and desktop Ads separate:- It is always better to demarcate the mobile and desktop Ads separately. This will improve your Ads, bids, and conversions based on the advertisement. Advertising and calls for action are most likely to work differently on cellular versus the desktop. Any advertisement setup ought to take that into consideration. You'll be able to select the device targeting straight from the advertisement set menu. Thus, it's better to maintain mobile and desktop ads as a distinct ad.
Create distinct campaigns for news feed ads and right columns ads:- Among the best practices in marketing would be to put up highly segmented advertising. Separating the post feed and right column ads are important to optimize campaigns by devices, placement, and any other targeting options. If you would like to maximize your performance, you have to improve the news feed and optimize the right column ads separately. Also, desktop news feed advertisements have much larger images than the right column ads, which is another reason to have a separate campaign.
Test different pictures:- Pictures are thought of as the most important element of your advertisements and the number-one variable when folks decide whether to click a post or not. Try to test out different images and discover those that maximize your click-through rates and conversions. Once you have identified the most profitable images, try to locate some more of the identical style and keep testing.
Choose a call to action:- Facebook also allows you to pick a call to action on your Facebook Ads. Call to activity can have a substantial influence on your click-through rate speed in addition to your conversion rate speed. Additionally, you should split examine them thoroughly over time. You can discover the call to action options in the Ad installation menu. Presently, the choices of the call to action are many, but some of them are Book Now, Download, Learn More, Shop Today, Sign up, and even more.
Social Media Tips To Build Your Brand From Zero To Hero
Thus, Facebook advertisements can be highly rewarding and drive a significant quantity of quality traffic and revenue for your company if installed correctly. They are as targeted as feasible and controlled nearly. Getting comfortable with all the Facebook advertising possibilities will open the door to new opportunities for your company. Thus, these are a few of the ways to maximize your Facebook ad campaigns. I hope they will help you with your marketing pursuits and choose the correct social media manager for your business. We are eager to hear from you and solve queries regarding the best options for your online business.