4 Ways To Write Your Online Content Faster
---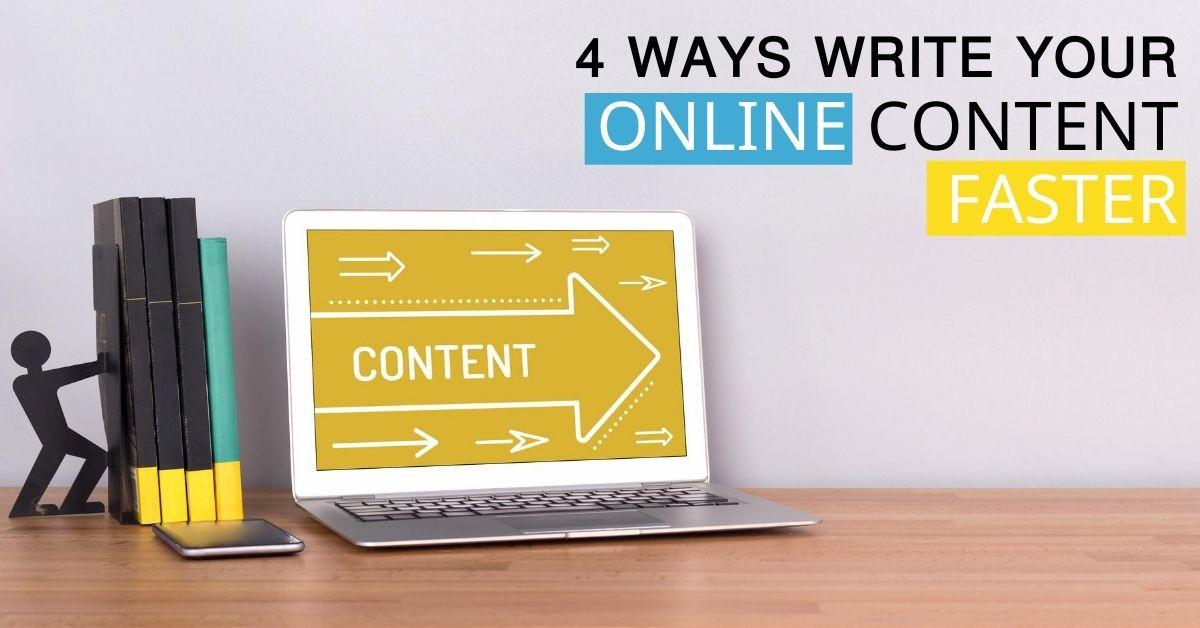 'Content is the king'; it attracts a lot of people to get engaged. If your website has unique and engaging content, you will surely gain more traffic on your website. Let us take an instance- when we visit a website, we see the design of it. Then we precisely read the description of the company to choose if we want their service or not. The content decides whether a visitor will turn into your customer or not. Having a good, grammatically correct content that is unplagiarized and stuffed with keywords is the best type of content that our company can provide.
Content is the money of any online enterprise. Content brings new clients, helps get you noticed on search engine results pages, and helps build a more loyal following. This is why content plays a very vital role in any website.
why blogging is important for business
But creating a properly framed, keywords implemented content is a time taking process. Even though you should never rush in writing online content, there are specific ways to make it as quickly as possible without sacrificing quality. Writing online content faster is necessary, but without compromising the essence of it. Here are some of the ways which DotCreative uses to write the best online content.
great content provides better seo
1. Don't Constantly Edit
When you start writing the content, go with the flow, and complete your first primary drafts of how you want to frame the desired content. Write your entire first draft until you look for any spelling mistakes or potential alterations. Many writers tend to edit as they move along, and again at the end. This not only wastes time but also kills the essence of the content. The flow will break as and when you edit the content of the first draft.
2. Remove Distractions
When you know that it's time to write your content, make a point to eliminate distractions. Many people tend to keep their social networking platforms such as Facebook, Instagram, Twitter, email, etc. receptive on their browsers while they're writing.
Even if you don't go through them, notifications sound affect the concentration of the writer. Find a quiet place where you're able to focus, and only have websites that are relevant to your post's research open on your internet browser when you write. If needed, install a browser plugin that blocks distracting sites (there are many free alternatives available). This will help build an intense concentration to write content with proper fluency.
3. Make A Plan
Do some basic planning before you begin writing when some writers are gifted enough to write as they move along and frame the content while writing. Others might get stuck halfway and have a hard time continuing. Before composing your content, type out a simple outline listing each primary point from start to end. Use this draft as your layout, and improvise if you need to when you are writing. This will help you to write content faster as you know what to point out next in the content that you are drafting.
4. Write Shorter Content
If possible, keep your articles briefer! This doesn't mean deliberately writing short articles that don't provide any value. On the contrary, it means saying what you want to state but in as few words as possible. Provided that your viewers may get what they want from your post, and feel like you are bringing value, then there is no difference between a 500 or even 1000-word post! Many readers will lose interest anyway when you don't keep it to the point. Basically, write the content as precisely as possible to create attractive and engaging content and help your readers read it with full interest and complete reading the article to get the knowledge of what they wanted.
Lastly, do not forget that you will just get quicker with practice. This is especially so when you enhance your content creation process to create many posts at once. So keep on writing and creating articles! This is the primary way to write articles and blogs fast and to the point. We have an experienced team with a proper content writing strategy that makes it easy for them to frame any and every content related to any business niche.