Why You Need A Logo To Represent Your Business ?
---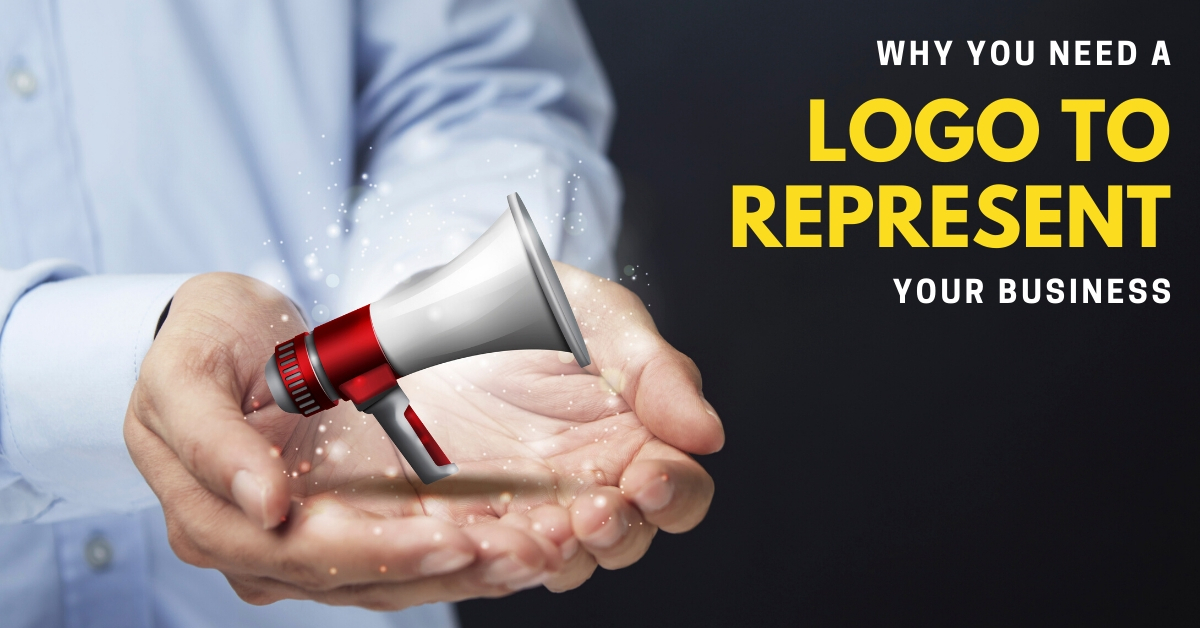 After you start a business, There are three major features to be followed by your new startup or business to get recognition - the title of your business, slogan and the most significant thing which is the logo of your company. A logo is your mark or symbolic representation which provides representation to your company. A logo can be considered as a face of the organization that may offer you instant recognition among your targeted audience.
A logo can be in different forms-
Words and letters It can be represented in words or letters like IBM, Godrej, Nestle etc.
Pictures and symbols- the logo can be depicted with symbols or images like Apple, Adidas etc.
Emblem logos- This form of logos can also be used like Starbucks, Burger king etc.
The reason why your company should have a logo-
There are many reasons that show the significance of logos to your business -
A logo gives a face to your name - A logo provides a face to your company. Not only this, but even a logo can also show the newest character by its design, font, size, symbols and the means of representation. If the logo is alive in the mind of the individuals, then they will also be able to remember the name of your company. It is helpful in giving a competitive edge to your company.
A good logo is helpful in getting the faithful clients for your company - A skilled and competent logo helps people in recalling the name of your organization. If the logo is great, it'll be alive in the mindsets of individuals when they view it either on the street, newspaper or social media applications. They will surely select you over the opponents whenever they are in need of your service or product.
A good logo makes you professional in the mindset of individuals - Once an individual selects you as a company to satisfy their requirements, surely if you will be a fantastic company using a long last standing connection with your clients and as well your services are up to the mark than your competitors. A good logo made with complete professionalism shows that your working is also professional, and someone selects you as their serving company.
A professional logo gives a competitive edge to your company -One thing is considerable here that each good company that's alive in the mindsets of individuals have outstanding conversion quantity as well, they have an iconic emblem.
These businesses have spent thousands of cash from their desk to make their logo iconic, messaging, interactive and innovative so that it can place an exceptional location in the view of the people. This demonstrates that in case you reveal the care in having a fantastic logo, then you definitely would also care for getting the right products and services for your opponents.
Your emblem provides the visualization to your organization- You have definitely heard a phrase that an image is worth more than 1000 words. Occasionally a title of your company could be forgotten by the people but a good pictorial logo can produce the image in the mind of individuals about your business, and it provides a separate recognition to your company.
Conclusion-
As the essence of the post, a Fantastic logo is vital for the company because it -
It reveals the history of Your Business
It gives the credibility and standing to your organization
It Provides a picture to individuals to remember your company
It helps in branding of Your Organization
It helps in revenue and profit optimization
So be prepared to have a good logo for your business if you are likely to start a company of your own and be ready to earn money on your desk!
Now you can design your logo hassle-free sitting where you are right now! You can get your logo designed by DotCreative which is thoroughly professional and as per your business niche. The logo designed are attractive and eye-captivating to hold onto your audience.