What Is The Role Of SEO In Digital Marketing?
---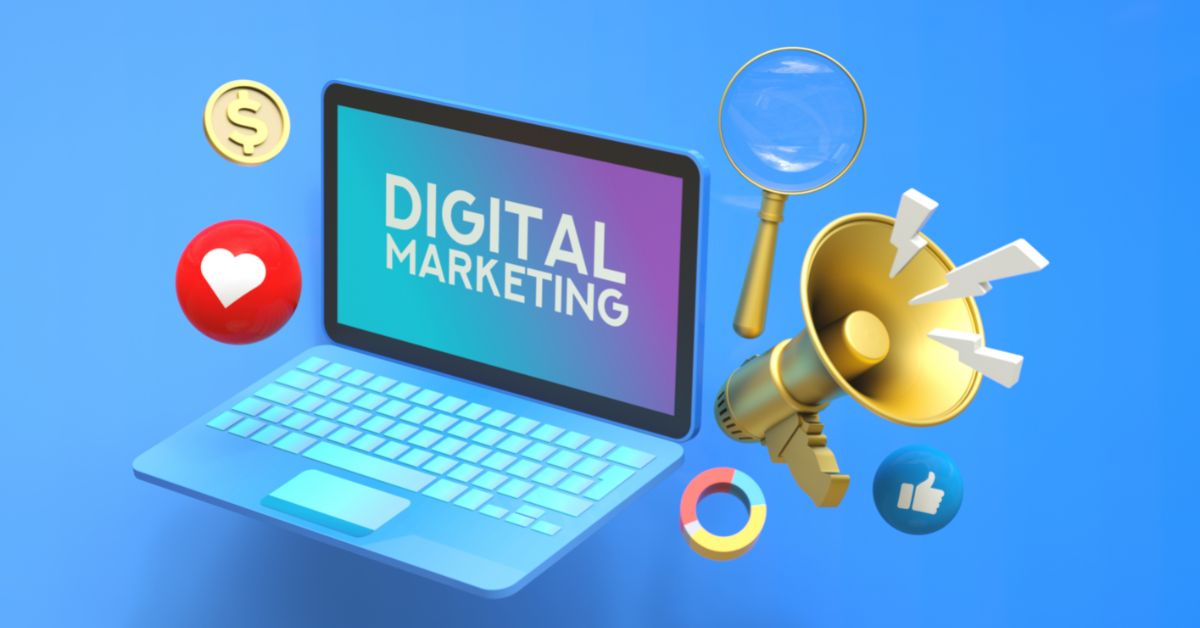 SEO is a vital element of Digital Marketing; without SEO, Digital Marketing is incomplete, and it will fail miserably. There is a sense behind the saying, "SEO is an integral part of any Business." It helps a company to optimize the search results to get more traffic to the website or company.
With the rise of digital marketing in India, people gradually understand the significance of SEO in digital marketing. Now, suppose you are new to the idea of digital marketing. In that case, it is a modern marketing technique with different marketing components such as search engines, social media, mobile phones, and other digital media outlets to reach potential customers with their products and services.
What is SEO?
SEO is an abbreviated form of Search engine optimization, which is the method of making a web page effortless to discover, easy to crawl, and easy to categorize. It is a technique for growing both the quality and quantity of organic visitors to your website. If done correctly, it can provide your business with the required exposure via nonpaid and appropriate search engine results.
Nowadays, maximum customers search online before reaching out on any decision to buy anything because of the craze for the internet. So they turn to search engines for queries, data, purchases, or self-awareness. That is where SEO comes into work. A very well-known word among the people who have worked on online platforms, it is a word that created a buzz for a race to survive at the top of the search results.
What is Digital Marketing?
Digital Marketing is an online marketing movement that utilizes electronic appliances to advertise an online business, stretching its influence over a wider area. With the use of mobile phones, tablets, personal computers, or other devices, promotional marketing is done on various digital platforms. Some of the marketing techniques include online videos, social media ads, display ads, and so on. In contrast to traditional marketing, television advertisements, digital marketing is a lot more advanced, and you can track the growth of reach your business has made to potential customers.
It helps the brands engage with many potential customers, hence drawing more web traffic to the web page. If you want to have a robust digital marketing strategy, you must include SEO in your package to make the most out of your online business.
SEO and Digital Marketing
Apparently, it seems there is no such distinction between SEO and digital marketing strategies; both execute the same works and have the same aptitudes. It is believed by a non-technical persona that the different titles are assigned just for marketing needs. SEO is one of the significant reliances of digital marketing. SEO is just a part of a complete digital marketing process with great importance.
An SEO expert specializes in getting organic traffic, while a Digital Marketing specialist targets the entire online presence of a business far ahead of SEO. Practically, an SEO specialist has to look after various areas of digital marketing. Some marketing experts name SEO as integrated digital marketing and the use of SEO is becoming essential for the overall success of digital marketing.
Important Digital Marketing Channels
To create strong marketing of your website online, you need to concentrate on various important digital marketing channels. Google's ranking algorithms are significantly essential in today's marketing technique, and we should not neglect SEO. A digital marketer should merge SEO with other Digital marketing tools to increase sales conversion. Let us learn how SEO is essential for other digital marketing tools:
Web Development: Without an appealing, mobile-friendly, and Google-ready website, SEO will not return to its full capability, and results will take longer to reflect. Beyond effectiveness, users who land on an outdated, disorganized website likely won't transform. So you need to have a great website before you can proceed into SEO.
PPC: SEO brings website traffic organically, whereas PPC or paid Ads bring traffic on a pay-per-click basis. Hence SEO and PPC work hand-in-hand. Paid Ads push quick website visits while SEO creates a foundation for long-term development, providing a complete marketing idea to enhance your brand's existence on Google.
Social media: SEO and social media have the same objective to win traffic and transform individuals into customers. Social media profiles also create brand awareness, which Google indexes and deliver additional proof of trust and legitimacy for your business.
Content Marketing: Content marketing is another important marketing technique that will improve the SEO practice for your website. Maximum SEO procedures are focused on content marketing because crawlers understand words. Blogs, contact pages, home pages, product or service pages, etc., need strategic, informative, and helpful content to rank well and provide a clear user experience when a visitor comes to the page.
What Are SEO Ranking Factors In 2022?
Important Components of SEO
Some of the main components that an SEO expert must check to get your website in the ranking are:
Website Names and URLs – The use of keywords in the website names and URLs can result in good search engine ranking. They increase a website's relevancy to a certain search query.
Page Content – This helps optimize the web pages to get higher ranks in the search engine results, thereby improving website traffic. High-quality content also helps in getting backlinks from high-authority websites.
Meta Tags – These are essential as they provide details to the visitors about your web page and a view to the search engines about your website content.
Characteristics of Links – There are five types of links vital for SEO: internal links, external links, natural links, self-generated links, and manually acquired links. A quality link should be informative, explanatory, trustworthy, helpful, brief, and creative.
Usability and Accessibility – The usability of a website calculates how efficiently a website can be used. Website accessibility directs to the availability of the website and how smoothly it can be used by normal as well as disabled people.
Page Design – It is crucial as it provides the users with the very first appearance of your website. It also assists in website optimization and indexing higher on search engine outcomes.
Importance of SEO in Digital Marketing
SEO is an integral part of digital marketing. SEO supplies you with various tools to optimize your search results and get visibility for the keywords that you want to rank your website for. While the process requires time and constant effort, the effects delivered are fantastic and deliver exceptional long-term advantages. Here are a few elements that emphasize the significance of SEO in digital marketing.
Rankings and visibility: SEO enhances the Google ranking and visibility of your website by optimizing search results to deliver your peer visibility in the SERP's pages to advance out to your target audience and vice versa quickly, but the critical part that why one should use search engine optimization? It is important to emerge in the top 5 or top 10 search results; for that, digital marketers, business professionals, or website owners manage to use SEO.
Increased web traffic: Obtaining site visitors through paid ads may be a useful strategy, but it's not possible in the long run. If potential buyers can't find your website, your sales possibilities will drop immensely. SEO improves your website's organic traffic and draws new and appropriate users when done correctly. Organic traffic aims to bring in users on the worth of your website's attractiveness and content's quality. This helps you rank on the first page and confirms credibility on your site, which improves your probability of sales and profitability.
Credibility and trustworthiness: You will have an additional increase of users discovering you on their own, plus landing up in the top five results is a type of suggestion from the search engine. Users today know the struggle it takes to rank on the first page and the quality standards a website requires to complete to score that position. All this, in turn, strengthens your credibility and reliability in the user's sense.
Better user experience: SEO makes your website more effective and responsive. Today everyone appreciates that whenever they click on any page, it gets loaded in a few seconds. The longer the hold time becomes lower the chance of conversion rate.
Long-term growth: A well-optimized website regularly reworked and boasting high-quality, helpful content is more likely to gain consumers and increase sales. And if your visitors love their dwelling with you, they may direct you to their circle of impact through social media.
Conclusion
Hopefully, the above article was useful for all the readers in understanding why SEO is an important part of digital marketing.
The greatest goal of SEO is to allow the page to grow and accomplish its business goals. It assists in creating better relations with the end-users. Improving visibility and ranking allows the page to gain user belief and brings more people to the site. It increases conversion rates which ensures improved sales and development of the business. Thus, SEO is an indivisible part of digital marketing; hence, hiring agencies offering SEO services in Kolkata can significantly boost your marketing drive.
If you have any queries about including SEO in your digital marketing approach, we'd be more than happy to serve your queries.