How To Use Instagram Stories To Build Your Audience?
---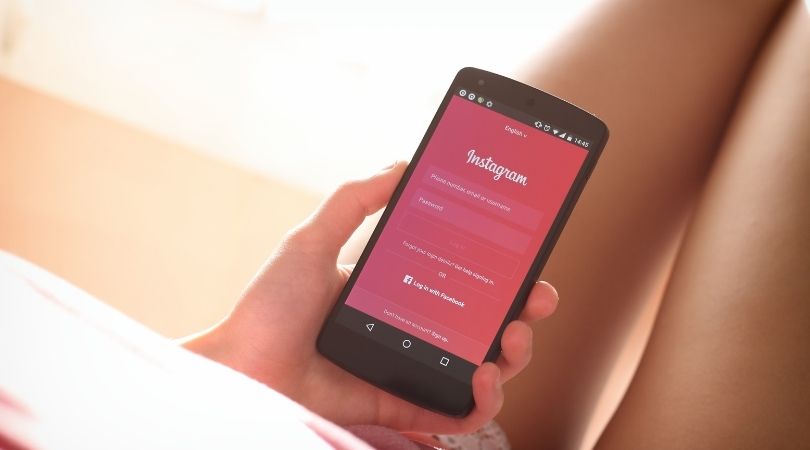 Before moving on to Instagram marketing, or social media marketing, we want you to know about Instagram. Instagram is presently the biggest social media platform for online retailers across the globe. As per the survey of Hootsuite, by 2020, almost 76% of U.S. businesses are using Instagram to promote their products or services to influence a wider audience. Indeed with a super-saturated market, Instagram has miraculously accomplished to be the most suitable place for brands to communicate with their target buyers.
Acknowledging the increasing interest of Instagram in business marketing campaigns, it is impossible; not to talk about Instagram Stories.
If you don't know what Insta Stories is, we are here to describe it to you in detail. It's an excellent characteristic that enables you to post a video or a photo on your Instagram account for 24 hours only. Once those 24 hours are over, the "story" automatically disappears (though a user can decide to archive/highlight it for seeing later).
So, now the question is; what's the benefit if the Story disappears after 24 hours?
The answer is that brief window is why Stories have obtained a secured place to take over the Insta-world by fire. Fans and keen followers cannot presume to drop out on any of the fabulous moments posted by their preferred brands and personalities in the sort of Stories. It is called FOMO (Fear of Missing Out) in its most classic mode!
Instagram stories appear in a slideshow format that your followers can only see. Whatever content you share through Instagram Stories is completely distinguished from the pictures and videos you post on your profile. It makes it so smooth for the big labels to equate with their followers on a more profound level.
However, this tool is a true game-changer, as there is an expert for formulating superb Instagram Stories. There are millions of tools and features inside the Stories that you need to understand before creating a memorable piece of content.
How to Get Started With Instagram Stories
Now when you know what Instagram Stories are, let's jump into how you can begin posting your individual stories like a pro:
Record Your Story
Move to your home feed and swipe to the right. It will initiate your Instagram Story camera; you can also go to your profile and tap your profile photo. Later copy these moves:
Tap the double arrow camera icon to rotate the camera view
Record a video by holding the middle icon, or
Capture a photo by touching the middle icon, or
Pick a picture from your camera roll by swiping up or hitting the gallery icon on the bottom-left of your phone's screen.
Once you have studied how to post your Stories, feel free to have fun with all the different formats like a boomerang, live, superzoom, etc.
Customize Your Story
You can also personalize your Instagram Stories before sharing them with your audience. Follow these simple steps:
Initiate your keyboard by tapping on the 'Aa' icon.
Type in the text you want to appear covering your Story.
Press, hold and drag this text to the exact location you want in your Story.
Pinch the text to make it tinier or bigger
Tap on the marker icon to get to the drawing space.
Tap on any brush box from the top of any color from the bottom.
Slide the scale on the left corner to decrease or increase the diameter of the brush stroke
Press and drag to handle the brush
Swipe to the left to affix a color filter.
The point is to explore and do whatever you sense wise. Once you're done unleashing your creativity, tap the "send to" button and to your Instagram Story so your followers can enjoy it!
Check Your Instagram Story Views and Other Analytics
After you have posted your Story, you'll want to comprehend how many of your followers viewed it. Here is how to do that:
Persist to your Insta Story by clicking on your profile picture in your bio, or you can tap the 'your story' key in your home feed.
You will see a sum of how many users have seen it in the bottom-left corner of every post of your Insta Story.
Swipe up to see the table of people who have seen a particular post in your Story.
If you desire to retain a stern eye on how many persons have viewed your Story adjacent with their names, follow these steps mentioned above within 24 hours of posting your Story. After that deadline, this information will disappear, except you save the post to your Story highlights. But despite then, you would not be able to detect the viewers' names.
And, if there's someone special you'd instead not reveal your Stories to, just click on the three-dots to the right of that individual's username, and then click the 'Hide Story. Remember, they would, however, be capable of seeing your usual posts on Instagram, just not your Insta Stories.
Add a Hashtag to Your Stories
Hashtags are how your potential customers locate you on social media. The equivalent goes for Instagram Stories; applying a hashtag can help people discover your Story. Here is how to produce it:
Once you have filmed your Story using the steps over, move to the header of the screen and touch the wrapped smiley symbol.
Now, you'll see a compilation of stickers – tap on the #HASHTAG sticker.
Type in your hashtag is and click enter.
Modify the position and dimension of the hashtag by pinching and pulling it.
Instagram Stories allows you 'feature' one hashtag # — but you can game the method by computing more hashtags in the comments & hiding in the post. You can add 10-15 hashtags in a text box & dimension it down & store it behind a GIF or image, or if you are Insta-advanced, hide it in the original post with the coloring technique.
What should be the ideal size for Instagram stories?
Instagram Stories sizes
If you're creating or publishing your Stories on desktop or uploading an Instagram ad with Facebook's ad director, then you will require to hold these numbers from Facebook in mind:
Suggested image ratio: 9:16 (all feed ratios are supported, but this ratio maximizes the Stories format)
Suggested resolution: 1080×1920 (minimum resolution is 600×1067 with no maximum, though the very high resolution may increase upload times)
Maximum file size: 30MB for pictures, 4GB for videos
Maximum video span: 15 seconds for Instagram reels as well
Maximum video time for video ads: 2 minutes
Title-safe area: Give a 14% title-safe stretch at the top and bottom
Instagram Stories Tips and tricks
Here are our best practices, along with some best examples to motivate you.
Nail your brand's visual identity
Remember that a constantly visible identity is one of the ranking criteria that Instagram states is necessary to land your Story on the Explore page.
Using steady shades, fonts, licensed gifs, and Instagram Stories templates is a glorious commencement. If you have the sources, you might want to sustain a full-blown custom guide to retain your brand's tone allied.
Shoot vertically and think Stories-first
We usually recommend against reposting similar content across various social channels: each platform has its own characteristics, weaknesses, and language.
Stories that were imagined as such consistently drive commending results, according to Instagram. Which means that if you're not generating content only for Stories, take the time to compose it to look like you did.
Tell a story
Engaging your viewers' sentiments—interest, compassion, enthusiasm—is the most efficient method to develop and retain their concentration. And how do individuals do such? Through storytelling.
Perhaps it's time to put your official brand story or increase your content variety with mini-documentaries in your niche. Brainstorm concepts, but make certain to balance them to your intentions for your overall Instagram strategy.
After that, go forward and storyboard your Instagram Story design to calculate the most suitable plan to tell it.
Provide value
Stories are a great position to provide your audience what they didn't even know they required. To obtain significant clicks consider thoughtfully about the role your brand can play for your audience. If that's hard to bind down, think of drawing up some audience personas to obtain accuracy.
Don't forget your CTA
When it gets to monetization, Instagram Stories is sort of at a good spot in its growth: the audience is rising, ads aren't sinking out other content, and the platform has rendered loads of interface tools to create it simpler for users to convert.
There are lots of ways to include a CTA in your Story:
Businesses retailing tangible goods online can set up Instagram shopping.
If you're using Instagram Stories ads, you can pick from various CTAs like "learn more" or "shop now."
With 10,000 followers or a validated checkmark, appending a "Swipe up" link is an excellent way to present relevant information.
For following all these, all you need is a professional Instagram marketing company. For any further queries, you can contact the leading Instagram marketing company of Kolkata; on 7980358244 or email us at [email protected].