How Exactly Does SEO Works? | SEO Company In Kolkata
---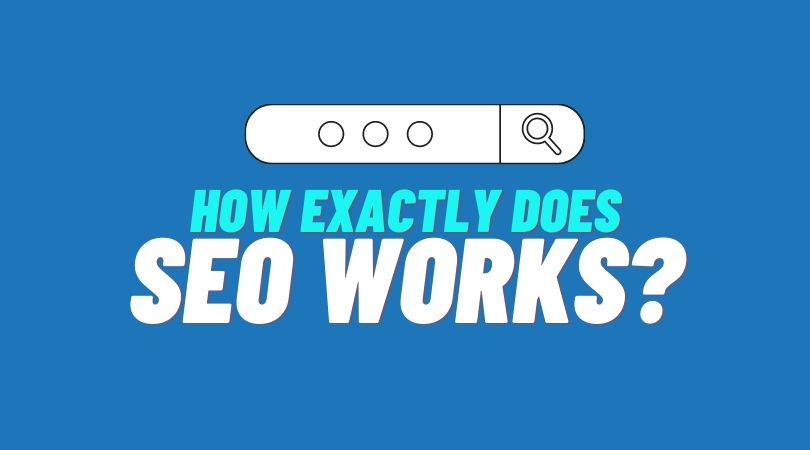 Most of the business who wants to shift their business online are always confused with the term SEO. From being a leading SEO agency, we have heard of such queries from most of our clients. They always ask what is SEO, how SEO works, and what is the importance of SEO?
We are back with this burning topic to discuss how SEO services can benefit your online business and help you target your potential customers.
But before we move on to our discussion, we want to ask you a simple question. What did you search on any search engine that made you come across this blog? You are here because you want to know how SEO works; maybe you got to read our blog on social media or searched for how SEO works or related keywords, and you found this blog.
The second way we assumed is technically described as SEO. Here when a user searches for certain terms, search engines such as Google, Yahoo, Bing works and displays some relevant results matching the query.
Now you must have some idea about search engine optimization. Let us technically define SEO, which may help you to improve your SEO strategy.
SEO is an acronym for Search Engine Optimization that improves a website's Google rankings or precisely search engine rankings. It helps you gain more five tips to choose a reliable SEO company that will help you choose the executive to handle your company's SEO.
DotCreative is a top SEO company in Kolkata, India, that knows the importance of the budget you invest in your business. We take the nominal service charge to improve your Google rankings. For SEO services or any queries related to SEO, you can email us at [email protected] or call us on 7980358244.
We believe in growing your business with every effort that we can to make you dominate the online market and keep you ahead of your competitors to give you genuine traffic and ultimately higher sales conversion.