5 Ways To Increase Traffic On Your Website
---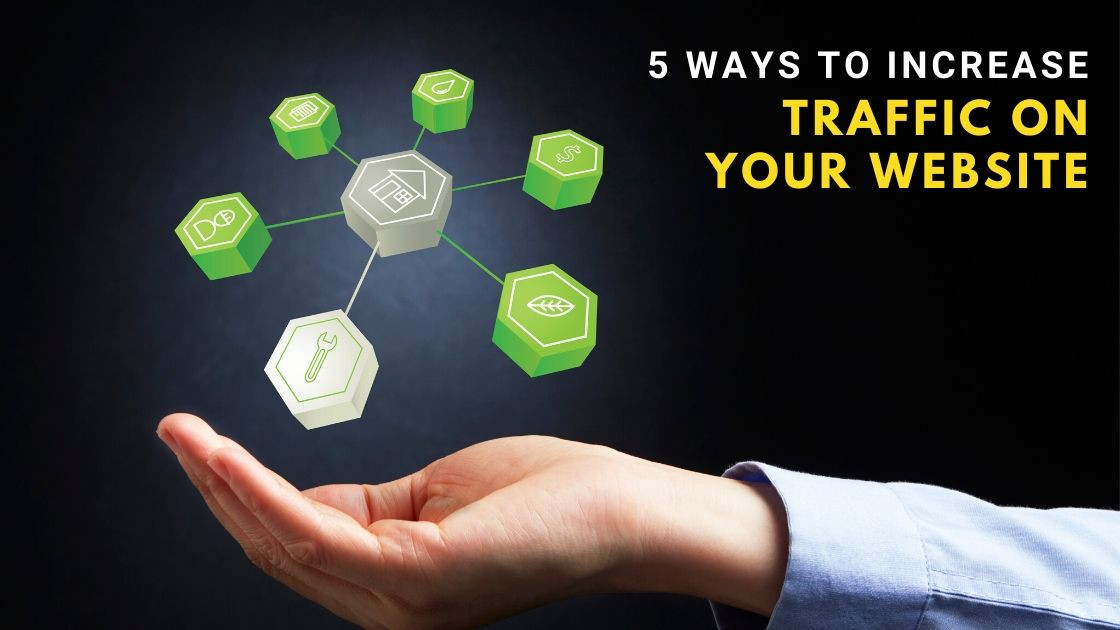 With the growth of digitalization, the need for an online business became tremendous. Nowadays, instead of door to door, sell and purchase, online business works more effectively.
To learn about the need for why we need a website? You must go through 5 Reasons Your Business Needs a Website Today.
After, we have understood that having a website in this competitive world is important. We should also know The Keys for Making a Good Website.
Just having a Website is not enough; you must build or get a good website built with a good website design according to your business niche.
With thousands of websites currently on the market, bringing users to your business or company website can be quite demanding. But for the productivity of your company, acquiring higher traffic to your website is necessary, so you just have to solve this problem. Below are proven primary tips about ways to improve traffic to your website.
Great Content Provides Better SEO
1.Search Engine optimization
Search engine optimization, with no technicalities involved, are means of getting high visibility on internet search engines, like Google, yahoo, and bing. You're able to effectively use SEO by firstly, structuring your website to search engines descriptions, such as at this website design company, where attention to generating the website structure depending on the demands of search engines for search engine optimization is done. Secondly, making use of keywords pertaining to your business. Thirdly, by connection building which is linking your website to some other popular website in your field to create more traffic.
2.Set up a site
Blogging is a classic method of increasing website traffic. Blogging is the other method of using keywords related to your industry to drive more visitors to your website. Additionally, the blog post provides your audiences with meaningful content to allow them to keep seeing your site. Possessing an intriguing content on your blog not only keeps your audiences captivated. you can create a guest blog section and allow guest post on your site which provides great content.
3.Paid advertisements
Paid ads are the productive direction of driving more traffic to your site. Even though it is expensive, if used in an ideal way, it can prove to be very useful. In case you have the budget for paid advertisements, I suggest you go for it. It's demonstrated to be a quicker way of getting the target audience, and it's easy to track to find effectiveness.
4.Social networking
Using social media currently employed by billions of individuals, it seems sensible it is a useful a tool to increase traffic for your website traffic. Involve your social networking accounts along with your website, by always sharing and posting things related to your website, while doing, be sure to create a link, linking to your website.
5.Track your traffic
For you to properly take advantage of the steps mentioned above, you will have to monitor their efficacy to analyze what's working and what is not working. For the above method, there are ways in which you'll be able to track them. Generally, you also need to track the general traffic visited your site. Most website design companies take advantage of using Google Analytics which is a simple medium to monitor the visitors of your website.
With the tips mentioned above and tricks, a website can draw the right amount of organic traffic, which can promote your products or services which ultimately get your success. DotCreative, with its dedication towards its clients, work wholeheartedly to give you the perfect business website of your choice.