4 Marketing Strategies For The COVID-19 Crisis
---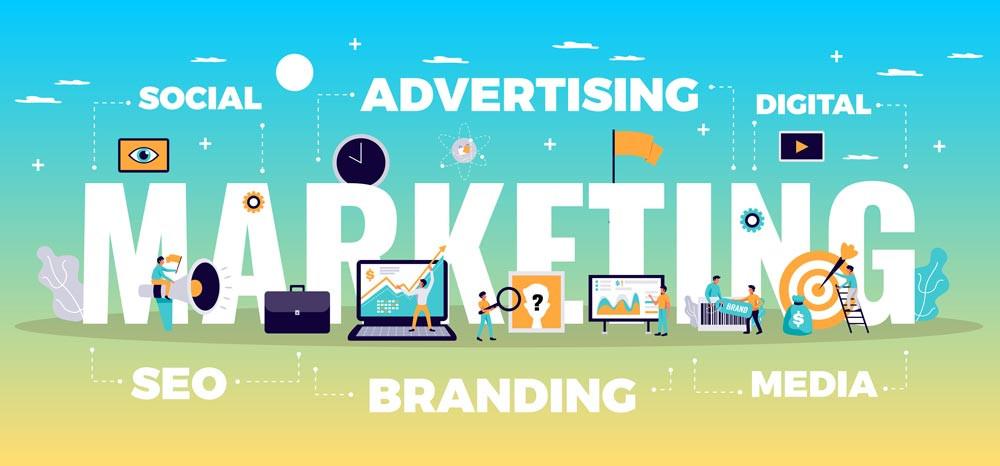 From connecting within our relationships to running our small companies, COVID-19 has altered the way we live, interact, and work. I really do feel fortunate that my loved ones and I'm healthy and safe, and I am searching for the favorable digital marketing opportunities in this COVID-19 emergency.
That's why I recently shared a post called"The Symptoms And Cure For The Coronavirus," on our website to let people know the intensity of the pandemic.
This global crisis is not only affecting small business but the whole marketing plan of the economy. But COVID-19 can only affect our economy but neither our health with social distancing (if we follow lockdown) nor the existing customers of the business.
I am also hearing from a lot of small business owners that are querying whether or not to continue promotion during COVID-19. This article revealed entrepreneurs how to market throughout the pandemic, such as ways to create a crisis Advertising strategy and also to:
Help customers rather than merely selling them
Focus on online events and offers
Plan for future growth
Enable employees
As we continue self-isolating to avoid the spread of the novel coronavirus, I wished to gather information with some other effective tactics to keep your business running smoothly and economically and effectively.
Though the situation is critical with a lot of confirmed cases but with proper market research and marketing efforts we still can figure it out for the long term.
There are four advertising strategies to think about:
1. Concentrate on Digital Campaigns
With the shutdown or lag of the majority of high -scale companies, entrepreneurs are relying more than ever on digital approaches. A big part of brand marketing during this pandemic and into the near future will be shifting most (if not all) of your small business online.
In actuality, Larry Kim from Mobile Monkey wrote, "One brand new customer closed their brick and mortar locations nationally and discovered web traffic is up +150%."
According to Klaviyo, an email advertising platform that taps into a network of 30,000 businesses for insights, 22 percent of brands said they're spending more on ads. And 66% of brands that are spending more on ads will also be seeing increased efficiency, with a reduced price per 1,000 impressions (CPM) and pay per click (CPC).
If you're wondering how to Promote throughout the method, think about using Facebook Advertising, Google Advertising, Instagram for either Business or LinkedIn Ads to direct traffic to:
Well-researched and helpful sites and videos
Online products with free shipping
Virtual services you may provide, whether that is financial therapy or internet music courses
Use of gift cards for your customers to redeem now or in the future
Having said that, do not be scared to pause campaigns that are not relevant at the moment, or which you think might turn off your customers.
Part of brand marketing during this pandemic is knowing when to re-strategize and pivot, rather than continuing with an ad campaign that's not likely to resonate with-or actually offends-your targeted audience.
2. Update Your Own Google My Business List
Your customers and potential customers are counting on you to get the latest information about your business. If you are closing your company briefly, whether you're altering the hours you're open or supplying curbside pickup right now, you will need to let folks know.
Using Google Posts may be a terrific way to update people about everything from decreased hours to present card purchases. These are some advice from Google on how to alter your profile in the best way.
And don't worry about SEO ranking when you're editing your own profile. Let's assume an instance, marking your business as temporarily shut won't influence your search ranking, and Google will nevertheless change your rank in the search results.
In the event you don't instantly find the changes which you make to your Google My Business profile, don't panic. Google has announced that it may review updates for authenticity before publishing.
3. Don't Stop Posting on Social Network
Even in the event you've got to completely shut down your business, for the time being, stay busy on the web. In addition to tools like Google My Business, customers seem to go through your Facebook, LinkedIn, Twitter, and Instagram channels for the latest information. It looks dreadful to have outdated articles or information languishing in your social media pages.
Some of the updates you could share include:
Your emergency management strategy, including the actions you are taking to secure your workers and customers (sanitizing workstations, not allowing ill employees function, ensuring employees wear gloves, etc.), obeying the rules and regulations of the government formulated as per the lockdown.
Changes to hours or company policies (as an example, only letting one individual into the store at a time).
If you are taking online orders and offering free delivery,
in case you've got private buying or curbside pickup alternatives, you must mention it into your website and social networks.
Uplifting quotes or private messages
One of our clients is supplying confidential shopping appointments and curbside pickup for its customers. Myna Fashion at Kolkata, India, is an excellent example of a small company that's pivoting during COVID-19 and supplying customers with just a little TLC.
4. Be Careful What You Say
There's a good deal of misinformation circulating on social media, and it can be dangerous to provide your customers the incorrect information (not to mention hugely damaging your reputation).
Here is a good illustration of poor marketing and advertising approaches for the COVID-19 catastrophe: World Yoga, Society in Kolkata, India, was closed down in March following complaints that the institute was not after social-distancing.
In addition to breaking the norms of social distancing, they claimed that yoga helps prevent getting COVID-19.
So map your emergency management plan out and think before you ship out this post to all of your email readers or repost something that you saw in your FB feed. Use trusted sources for coronavirus resources, like the World Health Organization or the Government of India.
By way of example, rather than forwarding among the posts on homemade hand sanitizers that are circulating, consult this listing.
Are you stuck in your home? Now's a fantastic time to work out your goal! With the hectic daily schedule, it becomes difficult for a moment to sit in silence and go down the lane of our life journey and the way it has contributed to where we live.
For a lot of us who have selected to self-isolate, now's a fantastic time to take advantage of the more tranquil environment to discover your precious assets to the maximum effect.
Whatever your marketing strategies for the COVID-19 crisis are, always visit your brand for guidance. Your new vision, mission, and values should always be your"North Star" as you remain active on the internet and let your customers know that you're searching for them-now and later on.
Akash, the founder of the Web Design and Digital Marketing agency, DotCreative, is a professional web designer and developer, Business & Marketing Advisor, along with Social Media Advisor. He works together with entrepreneurs that struggle with the absence of knowledge, ability, and support required to make their internet business presence.
As a result of working with Akash and his staff, clients feel relieved and confident, knowing their online advertising is in reliable and caring hands. So they can concentrate on building their business with reassurance in getting an ideal support system set up to guide them every step along the way.